Inspiration Kitchen and Bath – Kitchen Remodeling Cost in Skippack, PA 
Looking into a kitchen remodel can feel overwhelming – especially when you're not sure what it should cost.  However, the budget to remodel a kitchen can depend upon factors like where you live, what you are having done, the size of your space, what quality of materials you choose, and many other elements. 
 At Inspiration Kitchen and Bath, we are here to help simplify the process and streamline your Skippack renovation plans to make them a refreshing reality.  Let's take a look at some of the essential details that can affect your kitchen remodel cost in Skippack. 
What Affects the Skippack Kitchen Remodeling Cost

?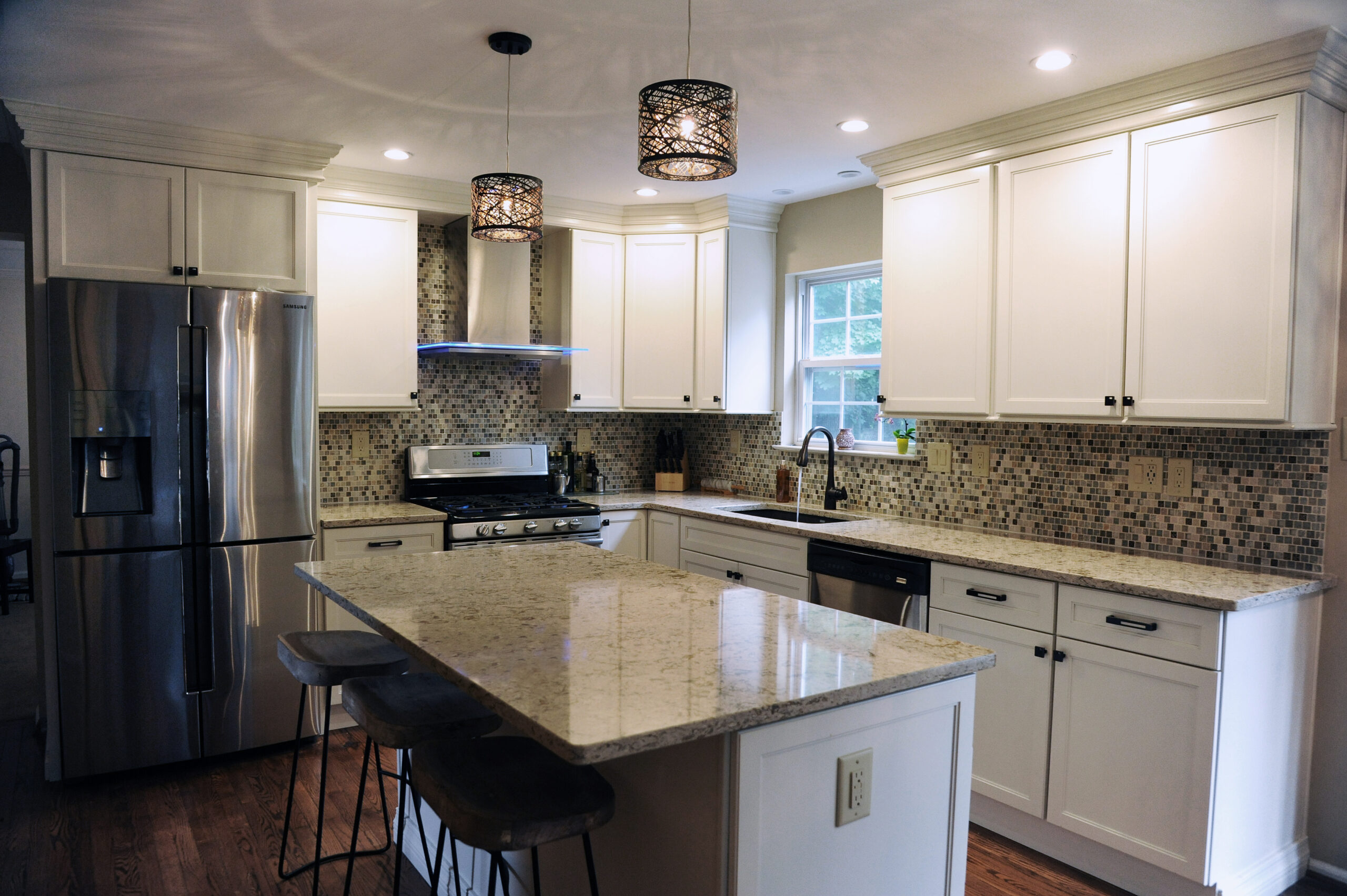 The most important variable that affects kitchen remodeling costs will be the amount of remodeling you need. Do you only want new savvy, stylish flooring or perhaps installing a beautiful tile backsplash?
Are you replacing your cabinets and appliances in an existing space, or are you carving out a total transformation with a new footprint, new walls, and construction? 
Each type of remodeling will have a different timeline and a different final cost since so very many variables determine the complexity of your remodel — and its price. Let's look at the general cost tiers for each level of renovation you might want to start. 
The Types of Kitchen Remodels in Skippack, PA

 
There are generally three levels of remodeling: minor, major, and upscale. Your kitchen remodeling cost will depend on the level of remodeling that you desire. The primary influencers on your final price will depend on the project's scope, your selection of finishing materials, the age of your home, and numerous other factors that play into a remodel. 
The Minor Remodel 
The minor kitchen remodel is usually a targeted remodeling project. For example, maybe you're only looking for updated flooring or new countertops to show off your personal style. These projects are hyper-focused and don't require too many resources to complete.  
You can keep your costs lower with minor remodels because you simply don't need as much work done, nor will you need an extensive replacing of materials (with labor to match).
These types of renovations take less time, less labor, and fewer materials to bring your kitchen inspiration to life. You can also consult our team regarding any Skippack bathroom remodeling project you need done.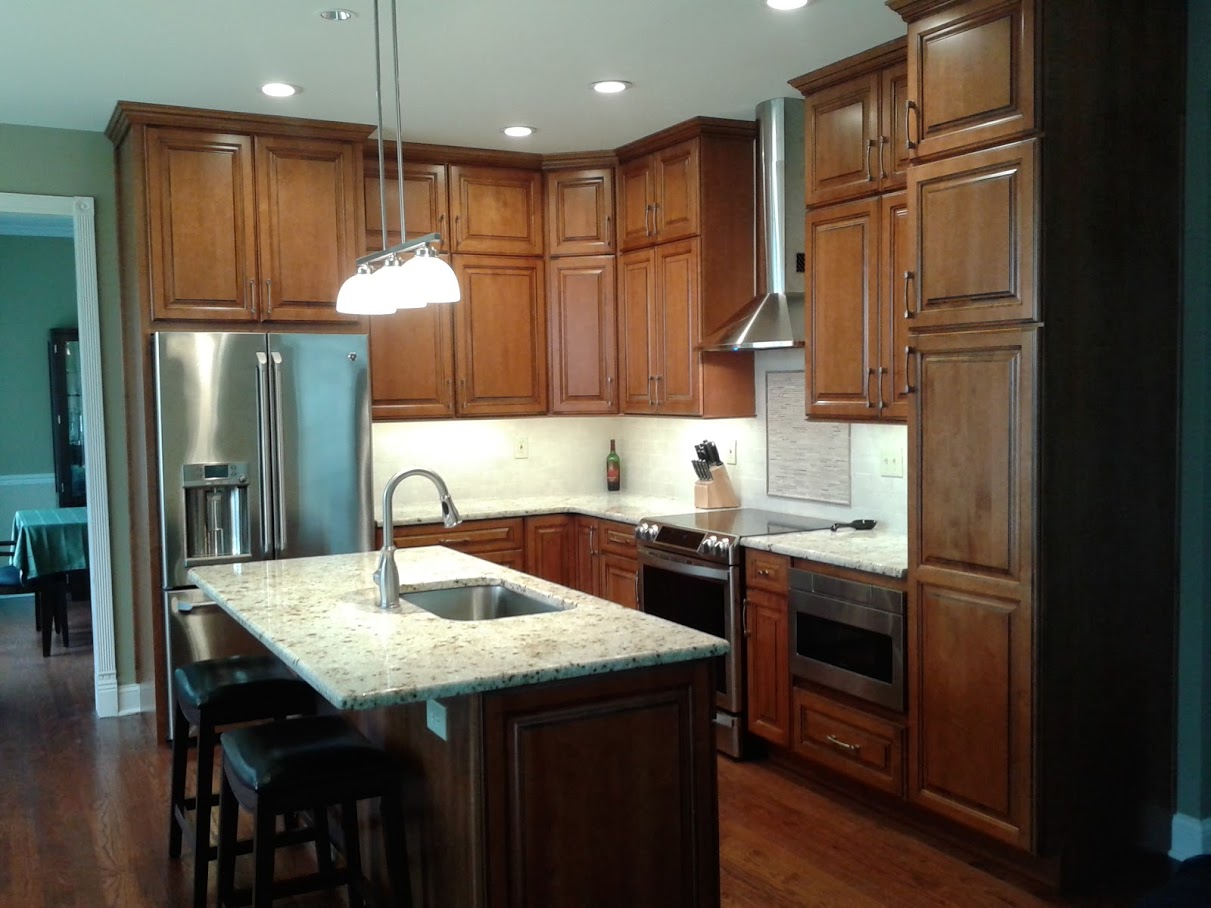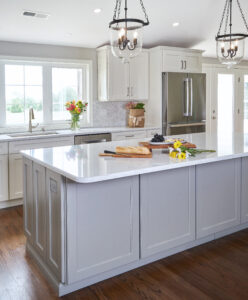 The Major Remodel 
The major remodel will often be a larger project that might include new flooring, tiles, cabinetry, appliances, and other stylish upgrades or additions/expansions. The kitchen renovation cost for a major remodel will be much higher than a minor remodel because it upgrades far more than just the flooring. In some cases, you might even want to update the fixtures and wiring plans, which will increase the time and cost of your kitchen renovation further. 
It can be easy to underestimate the amount of work that will need to go into a major remodel. Unfortunately, many homeowners get themselves into a serious mess — and much debt — when they try a DIY kitchen remodel.  
That's why Inspiration Kitchen and Bath is here. We can help you throughout the process, from inspirational design ideas through to final installation — and we can accurately estimate the costs since we've done this so many times. We promise to be there for every step of the renovation process with our unmatched expertise! 
The Upscale Upgrade 
When you're looking for a luxurious, modernized kitchen with all-new, top-notch appliances, you'll want to opt for the upscale tier of kitchen remodeling. This remodel level will update your kitchen in every way imaginable — in all of the styles that you love the most. You'll want to be prepared to invest more in this level of kitchen remodeling, as it is the most intensive type of remodeling. It can also make quite an impact on the resale value of your home. 
Call Us for Inspiration and Design! 
No matter what style suits you and your home the best, we can bring our expertise to the table to make your kitchen remodeling experience a pleasurable one. Our award-winning owner, Fran Isaacson, is experienced, reliable, and partners with the most trusted contractors to make your dreams a reality from inspiration to installation. 
Inspiration Kitchen and Bath is ready to consult with you today in or around Skippack, PA. Please call us for a virtual consultation at 610-822-9155.