Transform Your Home – Best Kitchen Remodeling Contractor in Skippack, PA

 
At Inspiration Kitchen and Bath, our passion for innovative designs and luxury living drives us to raise the bar continually when it comes to kitchen and bathroom remodeling in Skippack. Along with our clients, we refuse to settle for anything less than perfection. We are committed to one-on-one attention, meticulous care, and hassle-free service — from inspiration to installation! 
 Our mission to help clients upgrade their lifestyles began decades ago, when our founder and award-winning lead designer, Fran Isaacson, began crafting stunning kitchens and bathrooms in the Skippack, PA, area. Fran's innate eye for beauty, symmetry, and functional opulence led her to become a Dean's List graduate from The Art Institute in Residential Design and Planning.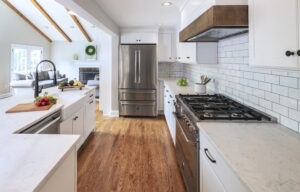 Fran has since received the National Association Remodeling Industry (NARI®) Contractor of the Year Award in two categories in 2019, including "Best Residential Bathroom" and "Meritorious Award Residential Kitchen," as well as HOUZZ's "Best of HOUZZ for Service" award in 2021. Alongside her design assistant, Carole Wynne, Fran personally oversees every project from start to finish.  
 Unlike other bathroom and kitchen remodeling companies, we don't entice you with an expert lead designer and then farm you to a second-rate team. Instead, you'll work directly with the owner and lead designer at Inspiration Kitchen and Bath. Fran will personally meet with you during your initial virtual or on-site consultation to capture your vision, learn more about you and your family's needs, and create a detailed plan for your build.  
Following the Inspiration phase, Carole will begin ordering the agreed-upon materials and managing your project's schedule, ensuring that your build will move along according to the agreed-upon timeframe. Throughout the entire process, you can reach out to Fran or Carole at any point, and they will make on-site visits during the build to ensure flawless results.   
At Inspiration Kitchen and Bath, we know that you have the choice of countless kitchen remodeling contractors in the Skippack, PA, area. However, when you decide to work with our close-knit, passionate team, you can have confidence knowing that you've chosen the very best.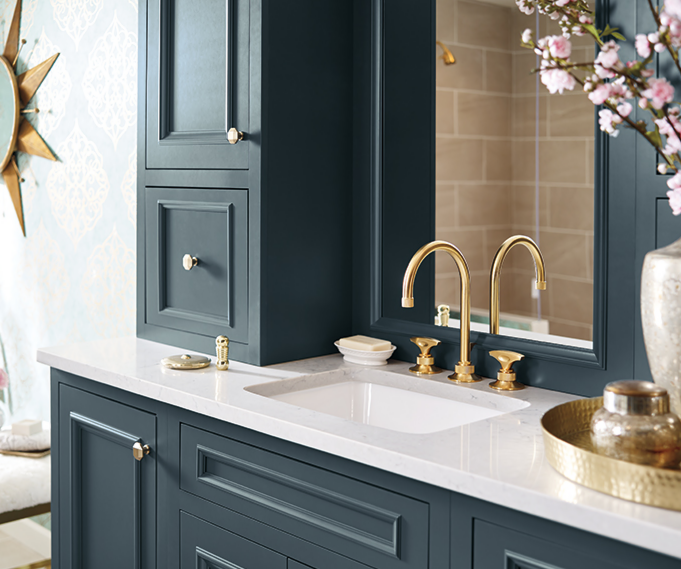 Luxury Skippack Kitchen Renovation Contractor – Inspiration Kitchen and Bath

 
Our boutique design-and-build firm specializes in transforming your home through unique and luxurious kitchen and bath remodeling services in Skippack. From fine marble tiles to handmade cabinetry, your kitchen or bathroom will feature unique, durable, and jaw-dropping final results. Our Inspiration Kitchen and Bath team has spent decades exceeding our clients' expectations and creating family gathering spaces and spa-like oases in the Skippack, PA, area. If you're ready to begin a new kitchen or bath renovation, our team will provide you with the personalized service and luxurious results you expect.  
Certified Kitchen and Bath Remodeler

in Skippack, PA
Did you know that you can choose to work with certified kitchen renovation contractors? At Inspiration Kitchen and Bath, our owner and lead designer, Fran Isaacson, has achieved NARI® recognition as a Certified Kitchen and Bath Remodeler.  
When you work with our certified contractors, you can trust that you'll receive expert advice and professional care, thanks to:  
Ongoing education

 

Streamlined, simplified processes

 

On-point, savvy designs

 

CAD renderings

 

High-quality materials

 

Dedicated project management 
Are you ready to upgrade your home – and your lifestyle – with the finest service, most well-trained contractors, and most stellar designer in Skippack, PA?
Please don't hesitate! Contact our team at Inspiration Kitchen and Bath today to schedule a virtual or on-site consultation and you will get to work with the best kitchen and bathroom remodeling contractor in Skippack.