Bathroom Remodeling Design Ideas in Skippack, PA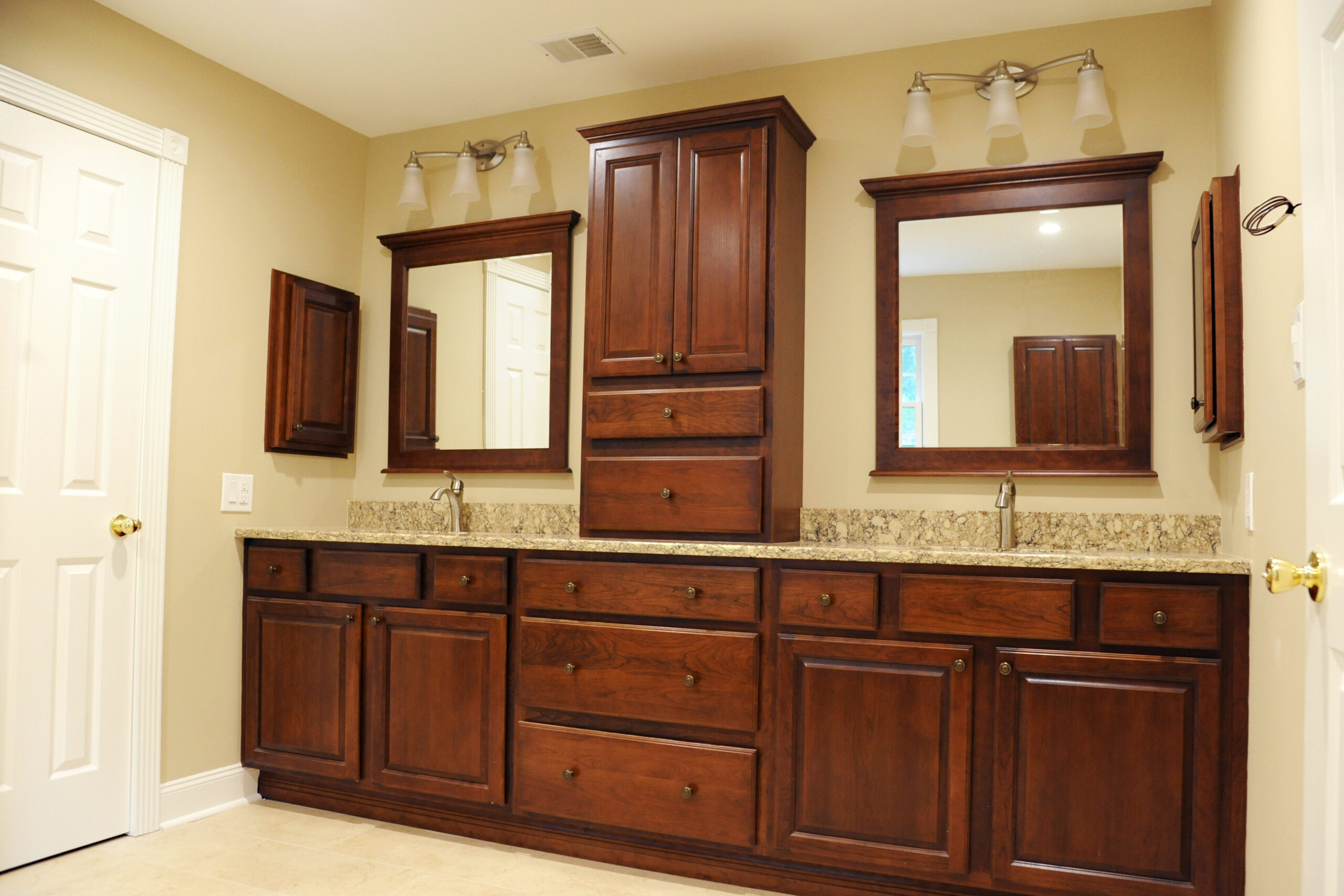 It's easy to feel inspired by the designers we know and love from HGTV, Instagram, and Pinterest. But, finding the right bathroom renovation ideas in Skippack for your home and personal style can feel overwhelming, right?
That's when you know it's time to turn to an experienced bathroom remodeling designer like our very own Fran Isaacson, Owner and Lead Designer for Inspiration Kitchen and Bath. Fran won the national remodeling association's Designer of the Year twice in recent years! A NARI-Certified Kitchen and Bath Remodeler and graduate of The Art Institute in Residential Design and Planning, Fran can bring over decades of experience in home renovation to your project. 
Professional designers like Fran know the intricate and nuanced differences between modern, contemporary, transitional, and traditional styles of decor and design. The best designers can combine styles effortlessly to create a customized, eclectic look that complements your personality. Whether you're looking for a luxury upgrade or a cozy, farmhouse feel, Fran can deliver the bathroom that suits your style. You can also consult with our team concerning your Skippack bathroom remodeling cost. 
A Few Changes Can Make a Dramatic Difference!

 
Sometimes, little aesthetic additions can have a huge stylistic impact. Here are a few custom bathroom design ideas that might inspire you today. Let's take a look at some of the popular options. 
 Lighting 
Replace old lights with updated ambiance elevating fixtures

 

Experiment with recessed or gooseneck lighting

 
Finishes 
Pick from polished, weathered, and brushed metals 

 

Choose matte, gloss, or satin-styled finishes for faucets and fixtures

 

Experiment with textured, smooth, colored, and clear glass shades

 
Flooring 
Choose from cool Carrara marble, porcelain, ceramic, glass, mosaic, and more flooring options

 
Vanity 
Maximize your space with up-to-date vanities and cabinetry

 

Experiment and express yourself with creative vanity designs

 
Shower 
Update an old shower with new tiles and glass doors

 

Upgrade your shower to create an in-home spa retreat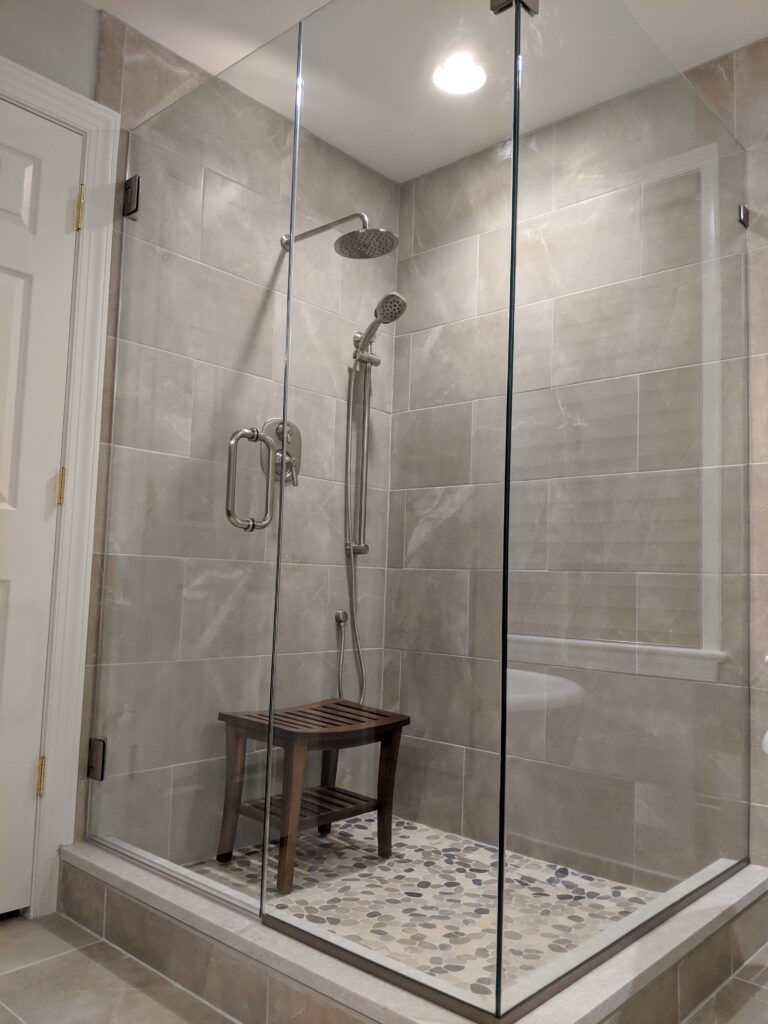 Experience Luxury With Our Bathroom Remodeling Design Ideas in Skippack, Philadelphia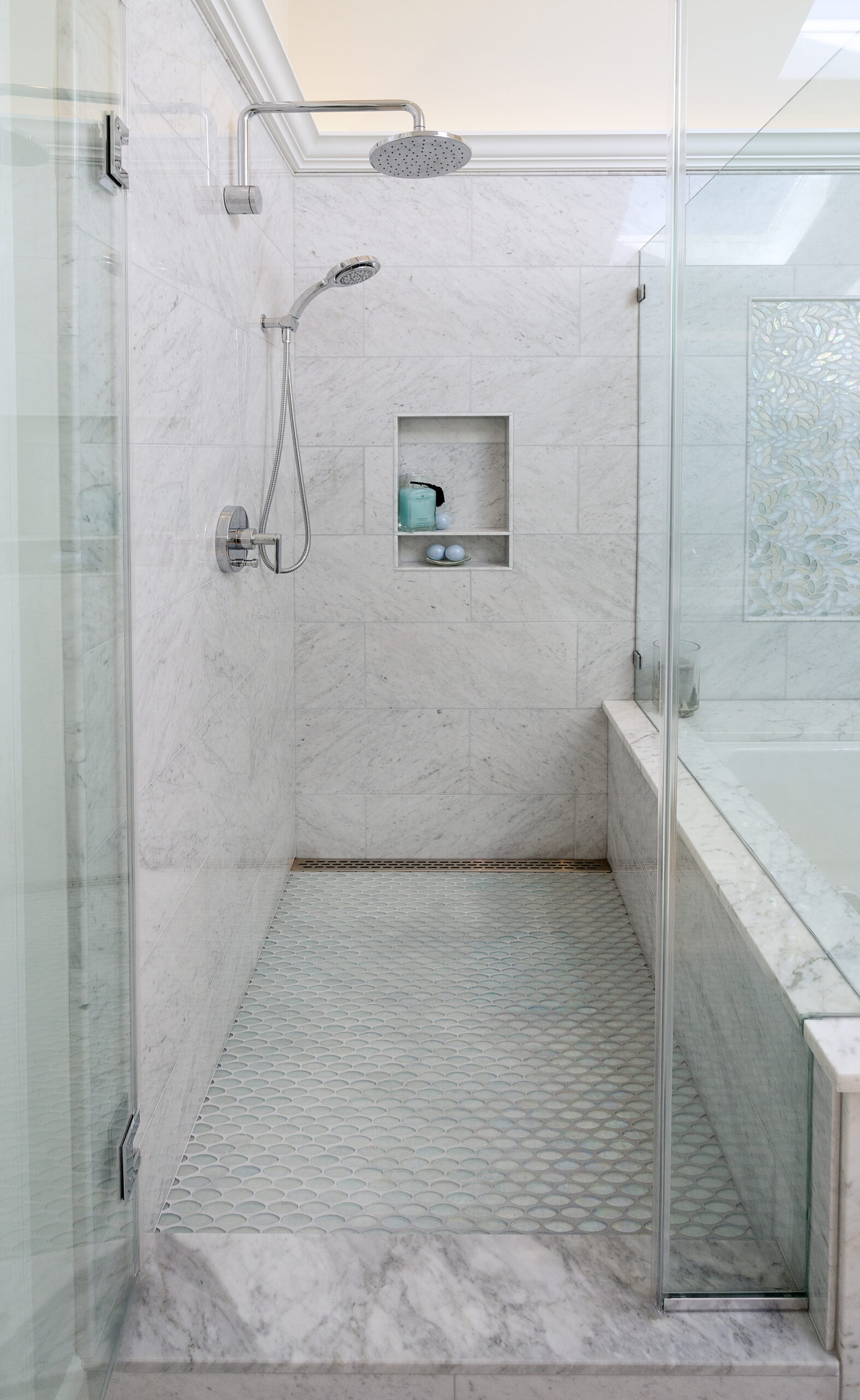 Explore these popular bathroom remodeling ideas and renovation styles for your Skippack home: 
 Farmhouse   
Rustic, reclaimed materials, smooth lines, warm, comfortable, and cozy feelings 

 

Warm, earthy colors and comfortable accessories that bring the look together

 

Simple iron fixtures with reclaimed barn wood decor

 
Transitional  
Versatile combination of traditional and contemporary, blend of older and newer decor

 

Vintage fixtures matched with modern vanities

 

Vintage clawfoot tub together with classic marble 

 
Eclectic  
Cohesive contrasts of style periods that showcase individual personalities

 

Mixed-and-matched historical and contemporary styles with a standard color theme

 

Indulgent, creative light fixtures that spotlight your favorite decor

 
Industrial  
Exposed brick and stonework, weathered and reclaimed woods, minimalism mixed with a lived-in feeling

 

Maximized space and clean lines

 

Uncovered concrete and restored (or recreated) original stonework
That isn't where the style list ends either — it's just a tiny sampling of the possibilities that might be perfect for you! Get together with Fran to find the style that shows off your taste to the max. At Inspiration Kitchen and Bath, we want to transform your home into your perfect retreat from the world. 
Call Us for Your Inspiration!  
No matter what style suits you and your home the best, we can bring our expertise to the table to make the bathroom remodeling experience a pleasurable one. We are experienced and reliable, and we even have our own trusted contractors who work in tandem with us to make your dreams a reality. Inspiration Kitchen and Bath is ready to consult with you today on your bathroom remodeling design in or around Skippack.